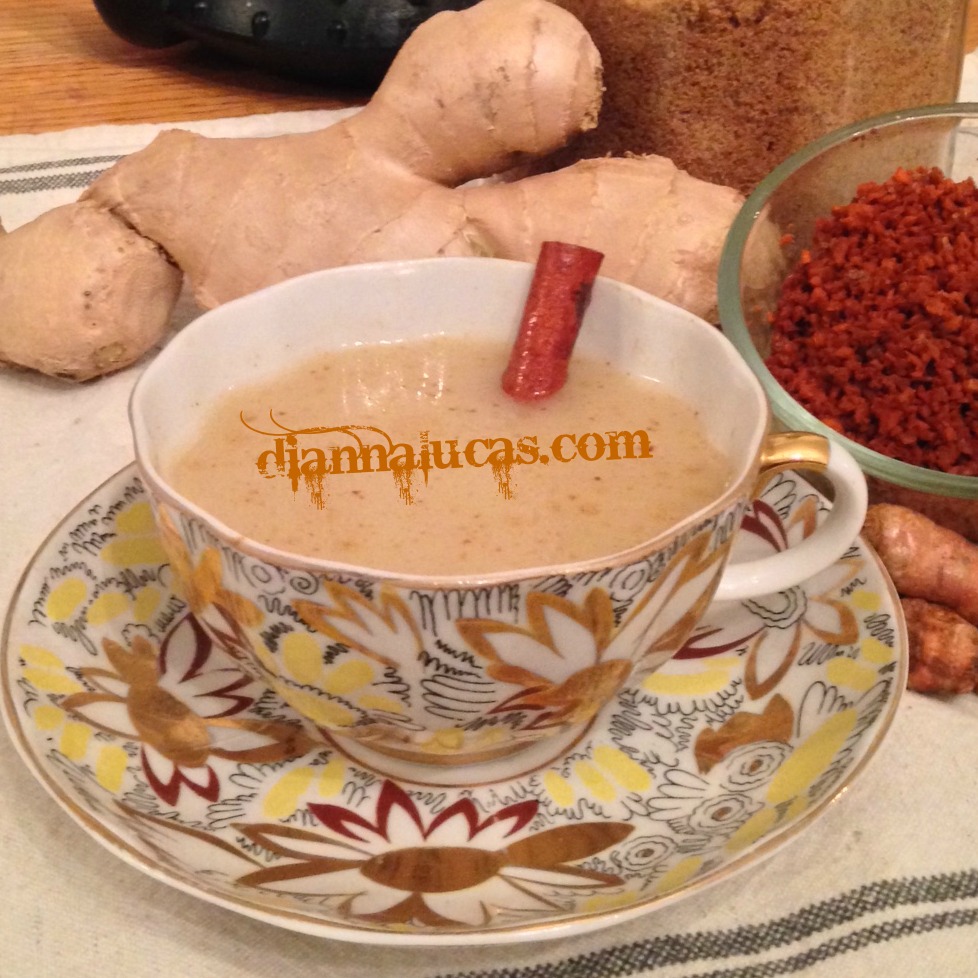 Golden Milk is the tonic that I most often refer to when clients ask me for help with any inflammatory illness or complaint. From skin eruptions to precancerous conditions to general fatigue this is the go-to daily drink.  I like to make a batch that will keep in the refrigerator for up to 3 days.
Use 1 quart of pure filtered water
Steep in tea strainer :
1 TBSP fresh turmeric paste
1 TBSP freshly grated ginger
Add organic coconut sugar to taste
2 TBSP organic coconut oil
1 pinch each cardamom, cinnamon, nutmeg, black pepper
You can steep like tea or heat it on the stove in a stainless, ceramic or glass pot but do not boil it. Medium heat stirring for 10 minutes. Remove it from heat, strain it through a metal screen and drink 1 cup per day.  Store the rest in a glass container for up to 3 days in the fridge. If you want a creamy version add a splash of organic hemp milk which is much more sustainable and contains more phytonutrients than other milks. If you want a little immunity boost use fresh lemon juice instead of milk. Enjoy Enjoy Enjoy!
Please e-mail me with questions or concerns at dianna.lucas@gmail.com